Wales has become the first UK nation to ban intimate piercing for under 18s in a bid to prevent potential related health problems.
The new law makes it an offence to pierce or arrange to pierce the tongue, genitals and nipples of those under 18.
It follows concerns they can cause medical complications as well as worries over child protection issues.
Wales' chief medical officer said the move would better protect young people.
The change, under the Public Health (Wales) Act 2017, calls on piercers to ask customers to prove their age and get signed consent for procedures to avoid prosecution and a fine.
Council enforcement officers and police have been trained on how to enforce the new law.
A study in England found complications were reported by a third of all 16-24 who had all types of piercings.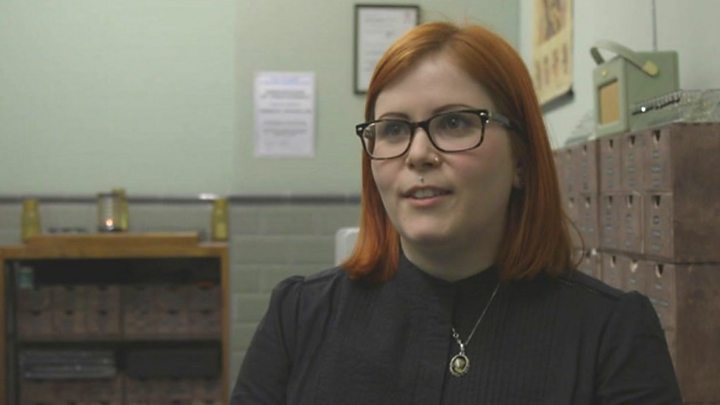 Of those, 50% of people with a tongue piercing reported a problem, followed by 45% with genital piercings and 35% with nipple piercings.
The Welsh Government said young people were particularly at risk of further complications because their bodies were still developing.
It also said young people may be less likely to have the experience or knowledge of how to clean or maintain an intimate piercing, leading to a higher risk of infection.
Chief Medical Officer Dr Frank Atherton said: "It's concerning that a third of young people with intimate piercings have reported complications following a procedure.
"The child protection issues that could also arise from this scenario highlight even further, the importance of implementing such a law.
"I hope this piece of legislation will help to reduce these issues, and that practitioners understand the importance of obtaining proof of age beforehand."
The move was also backed by Chief Dental Officer for Wales, Dr Colette Bridgman, who said tongue piercings could damage teeth and gums, and cause serious swelling in the mouth that could affect breathing.
Wales is the first UK country to issue a nationwide ban but some councils in London and Scotland have imposed restrictions.